Richard Dino
Rich Dino is an Associate Professor Emeritus at the School of Business and the Director of the Innovation Quest Program. Dino was an early advocate for entrepreneurship at UConn and still teaches courses on entrepreneurship, innovation, and venture consulting. He has served in multiple leadership roles at the School of Business. Before joining UConn, he worked at business giants, including Eastman Kodak, Corning Inc. and Xerox. He has extensive experience as an entrepreneur, having started four enterprises and serving on the advisory boards of high-tech startups.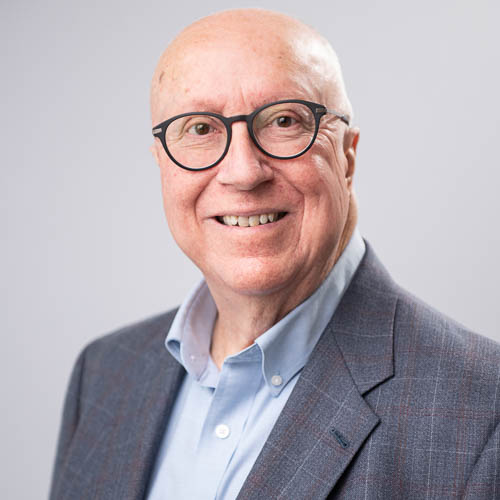 Pamela Costa
Pamela Costa is the Department Manager for the Management Department at the School of Business, where she has worked for 18 years. Known for her friendly manner and dedication to helping students, she has been instrumental in organizing the iQ competition and enjoys supporting students as they pursue their entrepreneurial journeys.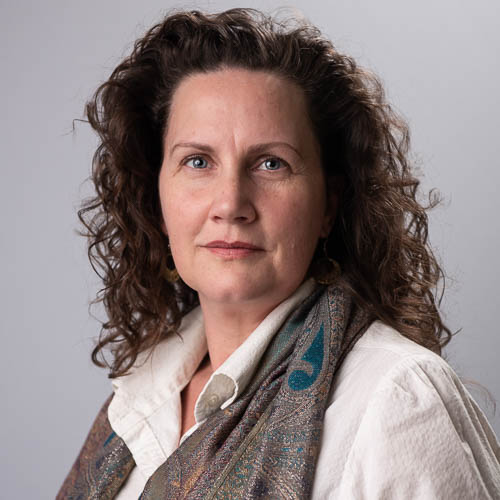 Keith Fox
Keith Fox, an alumnus of the School of Business, is a former senior executive at Apple and Cisco. Currently he is CEO of the Fox Family Foundation, chairs the Hendren Project, and is a cofounder of Civiltalk. He has shared his entrepreneurial spirit and knowledge with UConn students through Innovation Quest the past 10 years. Fox brought the program to UConn in 2010 as its sponsor, after assisting with the program at Cal Poly.
Fox believes although entrepreneurship isn't a path for everyone; creativity, innovation and entrepreneurial thinking is. He believes these skills are required by all students, regardless of their life journey decisions. UConn's Innovation Quest is a program to learn and test those skills.
"There's an insatiable appetite in this generation to be creative, innovate, and compete in solving problems that improve our society," he said.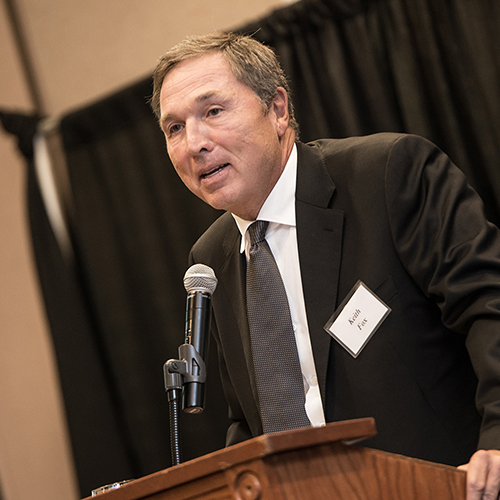 Jennifer Mathieu
Jennifer Mathieu is the Executive Director of the Connecticut Center for Entrepreneurship & Innovation (CCEI) and supports economic development by fostering initiatives for startups and small businesses at UConn, across Connecticut, and to alumni worldwide. In this role, she has helped to launch and grow hundreds of startups and several new programs and initiatives to support entrepreneurs. In addition, she is a mentor within community organizations, serves on several advisory boards for startups, and works one-on-one to advise entrepreneurs and startups. Jennifer is also an entrepreneur herself, starting and running several businesses in Connecticut. Jennifer was selected to the Connecticut Magazine and the Hartford Business Journal's 40 Under 40. She earned a B.A. in Psychology from UConn, an M.Ed. in Higher Education Administration from Springfield College and is pursuing an Executive MBA at UConn.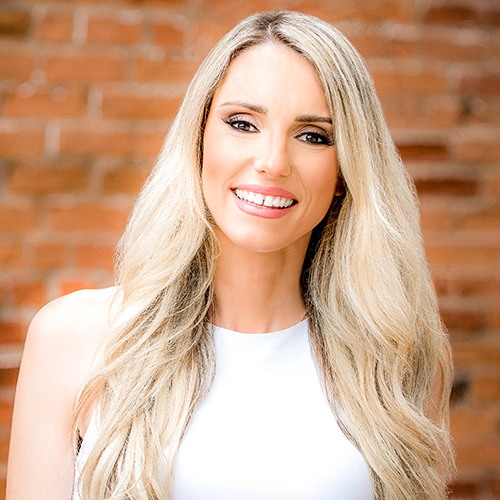 Keith Pennington
Keith Pennington is an Assistant Professor in the Management and Entrepreneurship Department. Keith started his academic career as a medical device engineer, inventor, and entrepreneur. His experiences in the trenches of entrepreneurship inspire his academic research around the sources of innovation and motivate him to help aspiring entrepreneurs with ideas. Keith joined UConn in 2022 from a postdoctoral fellowship at UCLA after receiving his Ph.D. from the University of Minnesota.