The Innovation Quest Student Ambassadors work closely with the iQ Director to foster innovation and entrepreneurship for the purpose of creating companies and jobs, and a philanthropic flow of "giving back." Student Ambassadors are passionately committed to their fellow students' success and serve as the student, peer level voice of Innovation Quest.
Feel free to reach out to the 2018 Student Ambassadors for guidance at any time:
molly.bugos@uconn.edu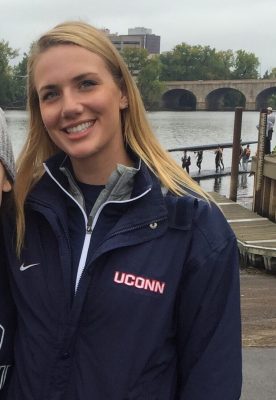 My name is Molly Bugos, and I'm a Management major, concentrating in Entrepreneurship and minoring in Digital Marketing & Analytics. I'm from West Hartford, CT and I am a student-athlete on the Women's Rowing team. I am also in the UConn Honors Program, a member of Alpha Phi, and a student ambassador for the Management Department. I spent this past summer as a Digital Marketing intern at Voya Investment Management in Windsor, CT. Upon graduation in May 2018 I hope to pursue a Masters degree in Digital Media & Design, and a career in the Financial Services industry.
bianca.d'agostino@uconn.edu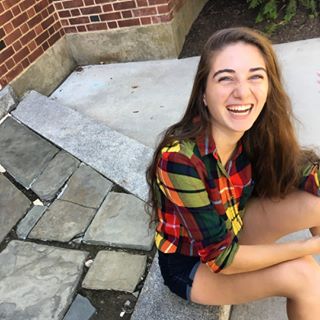 Hello! My name is Bianca D'Agostino, a School of Business Junior, and I'm from Monroe, CT. I am majoring in Management, and I am double minoring in Communications and International Studies. Outside of the classroom, I'm involved in several organizations ranging from serving as President of the International Business Society to Marketing Director at University of Connecticut Television (UCTV). I'm also an alum of the Business Connections Learning Community, which was one of the best experiences I've had on campus! This past summer I had the great opportunity to intern at Sikorsky Aircraft as an Army Aftermarket Business Strategy Intern, where I've learned a lot about government spending and strategic marketing. Academics and Extracurriculars aside, I love to hang out with my friends/family, stay active and love watching The Office with some tea.
benjamin.morneault@uconn.edu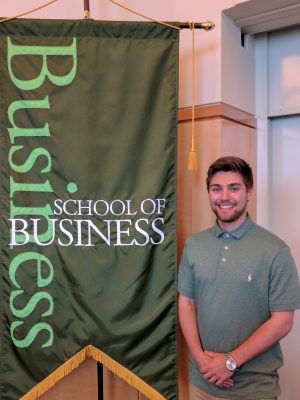 My name is Ben Morneault and I am from Windsor, CT. I am currently a junior majoring in Management with a concentration in Entrepreneurship. On campus, I am the President of the Business Management Society as well as a member of CEO | Creating Economic Opportunity, an entrepreneurial student organization that aims to bring products to market and bolster the economy. This past summer I was a Product Management intern with The Hartford in the Early Career Leadership Development Program. Although my dream job would be the GM of the Los Angeles Lakers, I hope to take on a leadership role within a growing company and help them become a leader within their industry. In my spare time, I enjoy watching movies, trying new foods, and doing anything with sports.